Disinfecting Buses to Prevent Illness
Get people where they need to go - the safest way possible.
Buses transport large groups of people every day, with many high-touch surfaces.
Typically, bus safety refers to sitting down, holding on to handles, and clearing the walkway. Here's why illness prevention should also be taken into account:
People are in close proximity with strangers for at least several minutes.

Many illness are spread through the air.

Seats and handrails are touched by almost every person.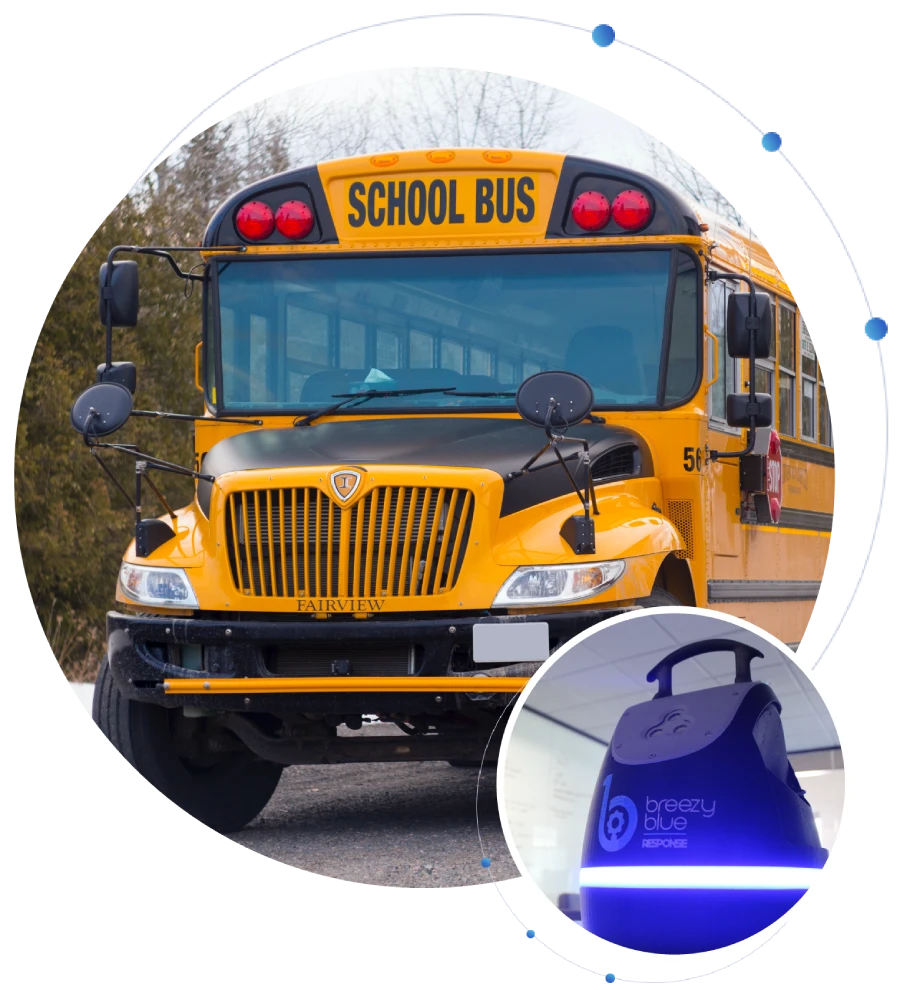 We conduct efficacy testing to ensure greater than 99.99% of pathogens are eliminated. Read the case studies below to hear about why schools and companies are choosing disinfecting robots, how they implemented them, and the impact they've had.