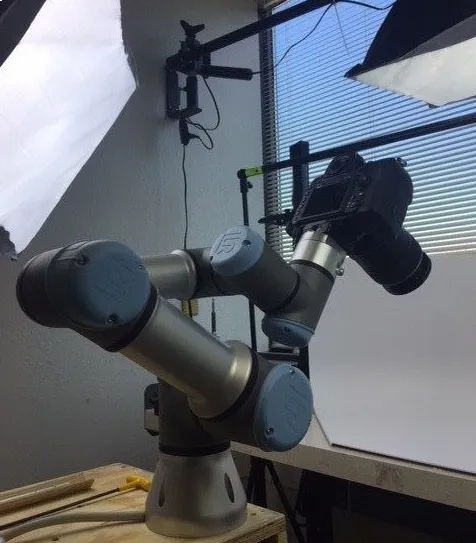 CoBot Photographer
New Mexico State University (NMSU) is working with Albuquerque dentist & entrepreneur Steve Wagner to automate his dental photography using a UR3 CoBot. As part of a Capstone senior design project, NMSU students have developed:
Fully integrated automation for the CoBot and camera
CAD-like software for mapping the CoBot and camera path in 3 dimensions around a focal point
With this CoBot photographer, Wagner Denture Group is able to quickly setup and take hundreds of photos of their custom dental castings and implants. This is one example of the partnership between NMSU, Build With Robots and New Mexico businesses to bring CoBot technology to new markets and applications. In addition to educating students in the latest technologies, we are helping to develop a CoBot-based technology hub and business ecosystem within New Mexico.